Are you visiting la Garrotxa? Travel around with a shared electric car!
Som Mobilitat is a non-profit collective that offers an electric carsharing service, together with the regional tourist associations (Turisme Garrotxa and Turisme Rural de la Garrotxa), with which we recently signed an agreement to offer electric mobility coupons to customers who reside in associated tourist accommodations.
There are 3 electric cars situated in Olot: two cars with an autonomy of 250 km and one car with an autonomy of 100 km. Cars are picked up and returned in the parking areas in the city center of Olot.
For further information related to the service please contact us on carsharing@sommobilitat.coop o call us on 930.185.137 (Monday to Friday from 9 am to 4 pm).
How can you get electric mobility hours during your stay in la Garrotxa?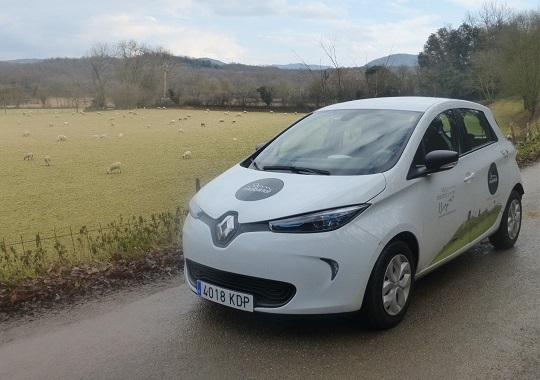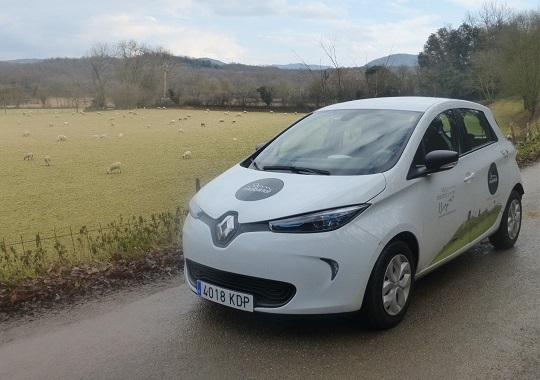 Check out if the accommodation where you are staying offers the service of electric carsharing.
Ask for the code to access your shared electric mobility hours. They will offer you 5 hour codes (27,5 €) and one day codes (55 €). Choose the one that fits your needs.
Fill in the form with your personal information, download the Som Mobilitat app and get registered to book your electric car.
Use the car. Additional expenses (tolls, parkings, electric charging, fines or extra time) will be charged directly to your bank account.
If you have any questions please contact: